Equine Online Design (EOD) has helped a wide range of businesses enter the online marketplace, from large to small. We've created website solutions for financial institutions, retail stores, eCommerce businesses, non-profits, and many more. We've been serving the community for over 10 years and are committed to exceeding your expectations for many more years to come. Our experienced and talented resources ensure you have the best customer service, budget management, and on-time delivery. You work with one professional that sees your project through completion.
When needed, EOD partners with designers that have specialized skill sets and our marketing partner, MC2 Marketing Consultants. Together we ensure your brand is consistent from logo to website to social media and throughout your marketing and advertising. Advanced WordPress, HTML, CMS, and SEO technical expertise, creativity, and marketing power delivered to you at surprisingly affordable rates.
We invite you to read all about our services and other information important to consumers of website development and design services. We realize that there are many companies you can choose to work with you, but it is our desire to prepare you to make the best decision for your business and budget. Although you may not be internet and website savvy, armed with good basic knowledge will help to protect you from fly-by-night designers, unreliable hosting services, and website crash nightmares. Please read our What You Need to Know Before You Buy page. We also recommend that you follow our blog, which will share industry best practices, cautions, new technology and opportunities.
EOD provides references on request!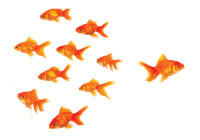 We know that the primary objective of your website is to create success for your business; to separate you from the crowd and make you stand out, be selected, and create loyalty in your customer base. Choose EOD and we'll exceed your expectations.
Equine Online Design is committed to your success.
"Equine Online Design… tell me about the name of your business." I am occasionally asked about the name of my business. Most of us work so we can afford to do the really fun things in life. Some of us are lucky enough to love our work. I am the most fortunate, as I am passionate about equestrian sports and website design and development. If I could program a website while riding a horse, I'd do it!
Hence, Equine Online Design!
Adrienne Raymond – Owner