Steps to Building a Website
Taking that first step is always the hardest, but once you contact Equine Online Design (EOD) you'll breathe a sigh of relief because we organize and orchestrate the entire website project for you so you can concentrate on your business! And, when it is completed, you have the peace of mind that we are just a phone call away if needed.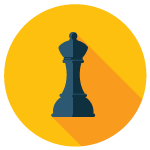 Website Strategy
Our goal is to ensure that your website supports your general business strategy, is custom based on your style and color preferences, while also staying within your budget. We will ask questions, like, "What are your short term and long term goals for the website? Does the website need to perform any special task? How involved do you want to be in its maintenance and SEO?" And we'll also ask you to show us some examples of websites you love and hate and explain to us "WHY"? We want to be sure your website is built to your liking and your business goals.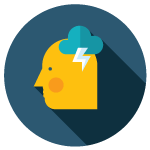 Website Pre-Design
Your project begins with an estimate, contract, site plan, and specification sheet. If you don't already have a hosting account, we can assist you in setting that up and your emails plus create a site document for all your important website related data. We set up your website in a development folder and create 3 custom home page layouts according to initial data from you. Once you select a homepage style you like, we fine tune it until you are totally satisfied. At this point we begin to build the rest of the website based on the custom layout you chose.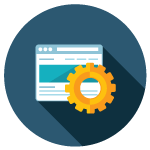 Website Build
Once a custom layout has been selected we start building out the rest of the pages with a similar and consistent look and feel.  You will either provide us with page content, we will take content from an older site, or we can do copywriting for your business at an additional fee. Throughout this process, we will ask for you to view the pages we create and will make minor adjustments according to your input. Each page will reflect the main custom look and feel of the website but also be its own uniquely custom built page.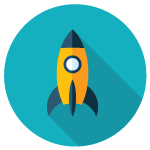 Testing & Launch
When you have approved the custom site in the development folder, and after we've tested links, images, and functionality we make the website "live" – – accessible to the world.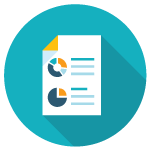 Training & Documents
WordPress sites provide valuable convenience and cost savings to the site owner. If your site is WordPress based, we will train you how to do basic content and photo changes, add pages, and support the SEO. We give you all necessary urls, user names and passwords for your hosting account, emails, and website login (if using a CMS) in a text document. This way you are in control!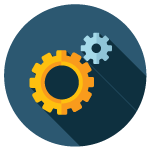 Website Maintenance
If you have a Content Management System (CMS) website, one you can log into and make changes to content, images or layout, you will also need to keep it updated. Updating the plugins and platform itself keeps it safe and secure. This is something we can do or train you to do…but it needs to be done. If you would like us to do it, lets discuss your maintenance options once your website is live.
Don't wait any longer. A website is a MUST HAVE for any business looking to grow and prosper.
Today, websites are as crucial as having a business card.
Your business does not exist to a major segment of your market unless you have a website.