Tips For Developing A Hard-Working Website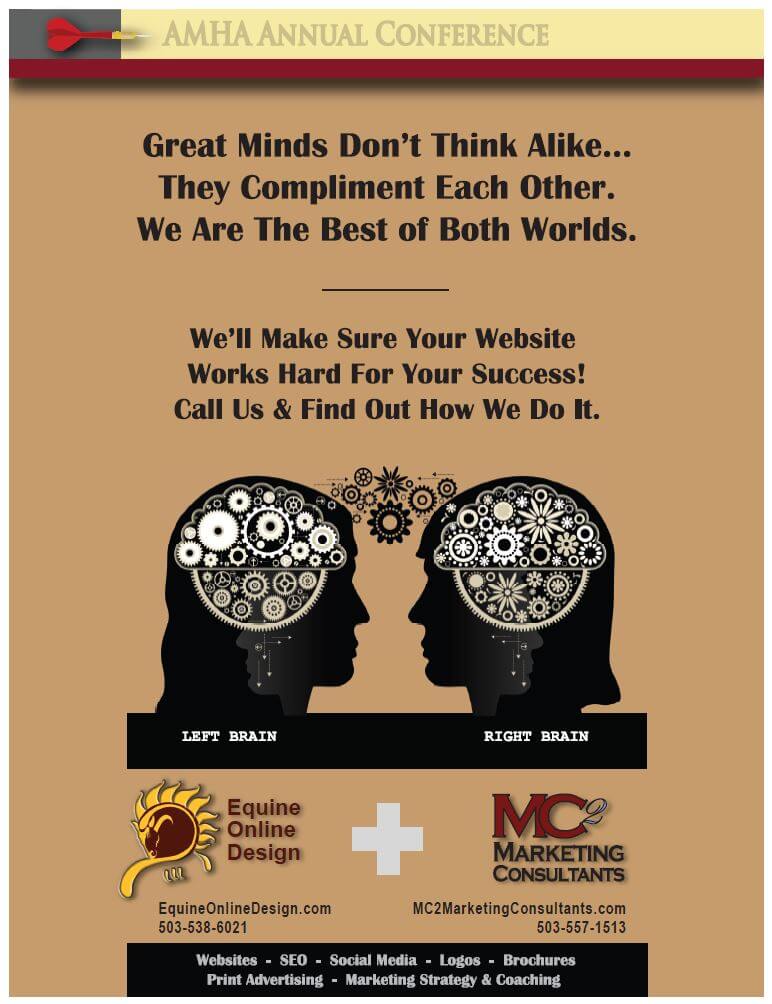 Last month Teri LeVine from MC2 Marketing Consultants and I presented at the Annual Morgan Horse Association Conference held in Portland, Oregon. Our topic was Websites and Marketing; The Fallacy of "Just Build It And They Will Come".
We each focused on our particular areas of  strength. Specifically, I discussed different types of websites, costs, SEO and hosting while Teri tackled marketing concepts, social media and how to drive traffic to your website. For an early Saturday morning the turnout was great and we enjoyed sharing our knowledge with business owners looking to get their business online or make it better.
We also put together a handout for attendees but feel this information is useful for anyone looking to have a website built. We would like to offer it as a pdf download to you and hope it helps you in your quest of getting a fantastic website online!
If you have any questions please don't hesitate to contact either me or Teri! We're always here to help.
Click Here to Download: EOD & MC2 Things to Know Before You Buy