How Good Will A Website Be For My Business?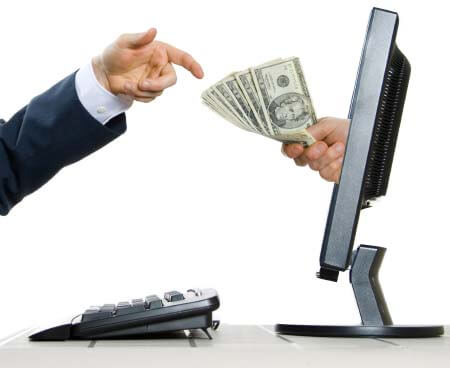 …and is it really worth the expense?
[Re-edit 7-15-2017] In today's world, where most people turn to their iPhones, iPads, laptops and desktops to seek out information, a website becomes a key component in any business plan. The days of phone books are mostly gone and most print ads display a website where potential customers go to find more extensive detailed information about a business. Although the days of doing print ads are fewer, In fact, not having a website listed in a print ad that is done can deter people from choosing your business – who really wants to make a phone call these days when it's so much easier to visually see and read in detail what a business offers.
Often the "unasked" question present in my client meetings is "Will a website make my business successful".  This question is usually couched in a question like this, "Do I really need a website?" or a statement like this, "Getting a website up seems awfully expensive…I'm just not sure it's worth it."
My answer to this is; "YES, you absolutely need a GOOD website and your website can go a long way toward creating a successful business BUT…there are many factors involved in this success and some require ongoing work on your [the client's] part." So in a nutshell, this is how I break it down for a client:
In order for your website to ENHANCE your business (and ideally bring you business success) it needs these key features:
1 – It has to be structurally sound (i.e. built well)
2 – It needs to be search engine optimized with at least the basics
3 – It needs to be visually stimulating and enticing
4 – It needs to be easy to navigate
5 – It needs to have interesting and engaging text
6 – It needs to be promoted constantly so it gets traffic which in turns helps it to be found easily online for certain key words and phrases.
Numbers 1,2 and 4 are the things a good web developer does. It is the programming of the website. Number 3 is often done by a web developer with good graphics skills or a qualified and talented graphic artist. Numbers 5 and 6 can be done by the client or a knowledgeable marketing person.
When these 6 elements are in place for a website, it gives a business the tools for success. It does this by:
making it easy for potential customers to find the website
making it interesting and engaging enough to keep a potential customer on the website, and…
promoting your business in the best possible way by giving the potential customer the confidence that you are their best choice!
Don't make the mistake that "just being online" is good enough. Being online but not being found does your business no good. Being online but having a website that looks amateurish or is poorly done will give the impression you are of "lower" quality or don't care about your customers. Being online but having poor or limited content sells yourself and your business short.
If your business is of importance to you, if acquiring new customers is important, and if future business growth is important, the investment in a well-done website and your ongoing efforts to promote it will ultimately pay off.